WATER PLAY SERIES BOOK 1
By Mayra Calvani
Illustrator Alexander Morris
Rain. Hail. Snow. Blizzards. Some people love to watch raindrops tap against the windowpane on a drizzly day. Others prefer to play in the snow and build snowmen and throw snowballs at friends. If you or your children are wet weather lovers, can you explain to your wee ones how the rain forms and what happens to the water when it reaches earth?
If you need help, Author Mayra Calvani's new picture book, THE WATER CYCLE, WATER PLAY SERIES BOOK 1, will take you on a delightful journey through the water cycle. The book begins with the water droplets huddled inside the cloud until they're too heavy, when they fall to earth. The different types of rain are described, from drizzle to downpour, from hail to snowflakes, and to everything in between. What makes the book so much fun, to me, are the questions the book asks the reader. This involves the child to not only read the words and look at the illustrations, but to think about the effect rain or snow or floods have on people. Speaking of the illustrations, Alexander Morris has created characters with personality. What do I mean by that? Has a raindrop ever winked at you? Or what about the tiny raindrops with … I think I'll let you find them for yourself when you read the book.
THE WATER CYCLE would be a great book for Kindergarten, first, and second grade classroom science lessons. Students would have fun while they were learning. If it had been available, I would have used the book in my third grade classes when I was teaching. The book ends with activities for the children to do. I imagine young readers will want to read about the rain over and over. This is the first in a series. I'm looking forward to the others.
###
THE WATER CYCLE
Current Mood:

happy
It's been a long time since I've posted on Live Journal. What? You didn't miss me? I know how busy the writing/reading world is. Anyhow, I hope to visit more often. I'm also happy to announce the release of my latest young adult contemporary novel, Life on Hold. Aidana WillowRaven is the artist of the gorgeous cover.
C. Lee McKenzie's latest YA novel, The Princess of Las Pulgas, is a story that will stay with you long after you've turned the final page. From GoodReads:
After her father's slow death from cancer, Carlie thought things couldn't get worse. But now, she is forced to confront the fact that her family in dire financial straits. To stay afloat, her mom has had to sell their cherished oceanfront home and move Carlie and her younger brother Keith to the other side of the tracks to dreaded Las Pulgas, or "the fleas" in Spanish.
My Review:

If you' ever lost a family member, you know how devastating it is and how your whole life changes. Then, if circumstances cause you to have to leave the home you've grown up in and live in a new place totally different to what you're used to, it's understandable that you'll be bitter and hate your new life. At least at first.
Author C. Lee McKenzie's latest novel for young adults, The Princess of Las Pulgas, deals with such a situation. When Carlie Edmund's father dies, she loses not only the father that she loves but also her home and her friends. Unable to afford their expensive beach house any longer, Carlie's mother sells it and they move to Las Pulgas, the worst place in the universe Carlie can imagine living. Even the cat, Quicken, is upset and runs away. Carlie and her younger brother, Keith, also have to attend a new school where Juan, the boy with the big smile, gives her the nickname Princess because she acts like royalty. Carlie has a lot to learn about the students in her new school as well as her old friends from Channing. And along the way little whispers in her heart remind Carlie of advice her father gave her. To me, these whispers show how close Carlie and her father were and how she is hurting for him.
Ms. McKenzie has written a touching story about love and loss, family and friends, and how we can misjudge people when we don't really know them. This book would make a great addition to school libraries to help students that may be going through a situation similar to Carlie's and also for your own personal library.
###
Current Mood:

pleased
Lee Chambers, author of The Pineville Heist that I reviewed awhile back, is having a contest. Here are the detals:

THE BOOK:
Aaron Stevens got away with $5 million and went on the run in The Pineville Heist. Now you have a chance to get away with $100 by taking in this cracking new thriller that's on the way to becoming a movie!



THE CONTEST:

Check out THE PINEVILLE HEIST and you can win a $50 gift card for Amazon.com and a $50 VISA gift card courtesy of author Lee Chambers and www.thesimpledude.com.

Entering the contest is simple. All you need to do is:


1. Purchase the thriller The Pineville Heist in e-book format for JUST 99 cents, yes, it's LESS than one dollar!
2. Review the book on Amazon.

3. And LIKE The Pineville Heist on Facebook.


Five lucky people will be chosen at random to receive an autographed copy of The Pineville Heist. And one grand prize winner will get a $50 VISA gift card AND a $50 Amazon gift card.The prize drawings won't take place until New Years Eve, so you have time to read it. But don't wait too long!


http://www.pinevilleheist.com/

I'm entered. How about you?

Happy Reading
Current Mood:

busy
Margot Finke is celebrating Picture Book Month on her blog by listing a bunch of great picture books you might be interested in. Examples are: Mostly Monsterly by Tammi Sauer, Stella the FireFarting Dragon by J. Aday Kennedy, and Frankie's Perfect Home by me. There are many more. What better way to do your Christmas shopping than with a good book for the little ones you know? Check them here: http://hookkidsonreading.blogspot.com
Enjoy.
Current Mood:

cheerful
Do you like ghost stories? Paranormal characters are some of my favorite characters. So, in honor of all the ghost lovers out there, I'm having a giveaway. To win a signed copy of my YA novel, Listen to the Ghost, all you have to do is stop by my blog and sign up. It's easy and painless. Promise. When you have a chance please visit my blog. My ghost and I are waiting.
Happy Spook Month to you all.
Current Mood:

happy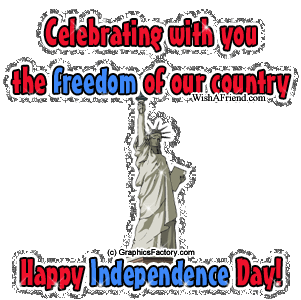 Myspace Graphics
,
Fourth Of July Graphics
at WishAFriend.com
Hi Everyone,

Twilight Times Books has 50 award-winning ebooks on sale for $2.99 via Amazon Kindle until June 15th. Historical, literary, mystery, SF, YA and more. http://amzn.to/eYYy6s. My YA historical novel, Caves, Cannons, and Crinonlines is included. http://amzn.to/jrbVSO.

I'm going to be reading for a long time. :)

Also, Caves has been named a Finalist in the Novella category of the 2011 Next Generation Indie Book Awards. If anyone has a paperback copy of Caves, I can send you an award sticker to paste on the cover. Just let me know. They're pretty neat. The complete list of Finalists and Winners can be seen at www.IndieBookAwards.com.

Happy reading and writing.


Current Mood:

ecstatic